Version 2.1 of Screen Snapp for BlackBerry 10 has been released at BlackBerry World.
This update contains some important bug fixes.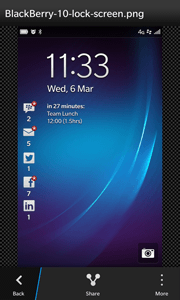 Here's what's fixed in v2.1:
Fixed a bug where loading certain non-screenshot images would crash the app.
Fixed a bug that prevented music from playing after the screen was locked.
Fixed a bug that would crash the app if the "Run in Background" permission wasn't granted.