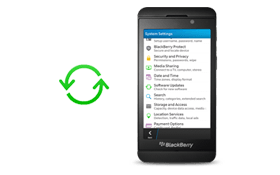 With the recent BlackBerry release of the long awaited update for OS 10, it's a pleasure to announce that all apps by Rad Systems for BlackBerry 10 have been tested and verified working for this latest OS version 10.3.3.
As always, we are committed to providing the best experience for our users, and you'll be pleased to know that our apps will continue to be updated going into 2017.
So as 2016 draws to a close, we wish you all a very Happy New Year!