Torch Flashlight™ is a time keeping app that features a stopwatch with multiple lap/split times, and a countdown with multiple timers.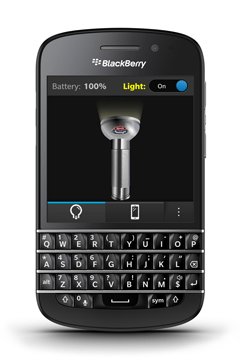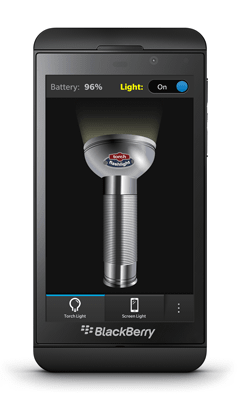 Features:
Provides the brightest light possible on the BlackBerry 10 using the camera LED flash light.
Includes a softer screen light with adjustable light level.
Optimized for low memory usage and better battery life.
Option to turn flashlight ON automatically when app started.
Designed to keep the flashlight ON even when the app is running in the background.
Displays your BlackBerry 10 device's external buttons and ports so you can easily locate them in the dark.
Lock screen option to avoid accidentally turning the Torch Light OFF.
Customize your flashlight with a choice of torch images.
Built-in compass for navigation in the dark wilderness!
Free app with basic features or purchase the full Pro upgrade.
Permissions requested:
Camera – required to access and use the camera light on the device.
Device Identifying Information – used to identify the device model.