Profile Manager™ allows you to automatically switch between your custom profiles, based on any schedules, calendar events and locations you have set up.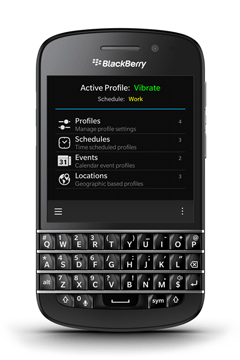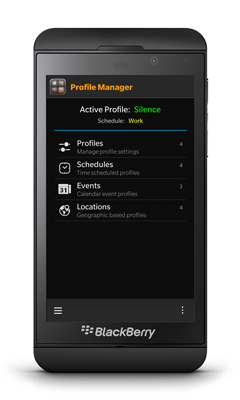 Features:
Set up custom profiles with specific sound and notification settings.
Define start and end profiles for greater customization.
Schedule to change between profiles based on time and day.
Enable calendar events to automatically switch profiles based on your busy status.
Set up profiles for different locations, e.g. work, school, home, etc.
Easily add, edit, enable, disable and delete profiles.
Priority system provides greater flexibility when switching between profiles.
Customize features through the Settings menu.
Option for notifications whenever there is a profile change.
Backup and restore your data and settings.
Minimize the app as an active frame on the home screen or close it to run in the background.
Permissions requested:
Notifications Control – required to change profile and notification settings.
Calendar – required to change profiles based on calendar events.
Location – required to change profiles based on your device's location.
Device Identifying Information – used to identify the device model.
Run in Background – required to allow the app to continue running when closed.
Shared Files (optional) – used to create and restore backups.