App Manager gives you greater control and better access to the apps on your device, in a faster, easier and more efficient way.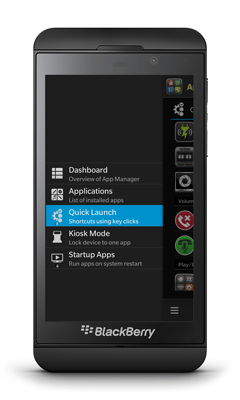 Features:
View a list of all apps installed on your device, with details and access to each one.
Create on your home screen shortcuts to system settings, websites, folders or files.
Quick Launch provides shortcuts to applications using physical button key clicks.
Kiosk Mode locks your device to one app using password protection.
Set any apps to automatically open when the system restarts.
Password protect access to App Manager.
Backup and restore your data.
Permissions requested:
Notifications Control – required to change profile and notification settings.
Device Identifying Information – used to identify the device model.
Run in Background – required to allow the app to continue running when closed.
Shared Files (optional) – used to create and restore backups.